The home of ADRIA SUP CHALLENGE is the charming mediterranean city of Koper (Slovenija) which in one of the northeast cities of the Adriatic sea, therefore presents the perfect meeting point for all sea lovers from central Europe.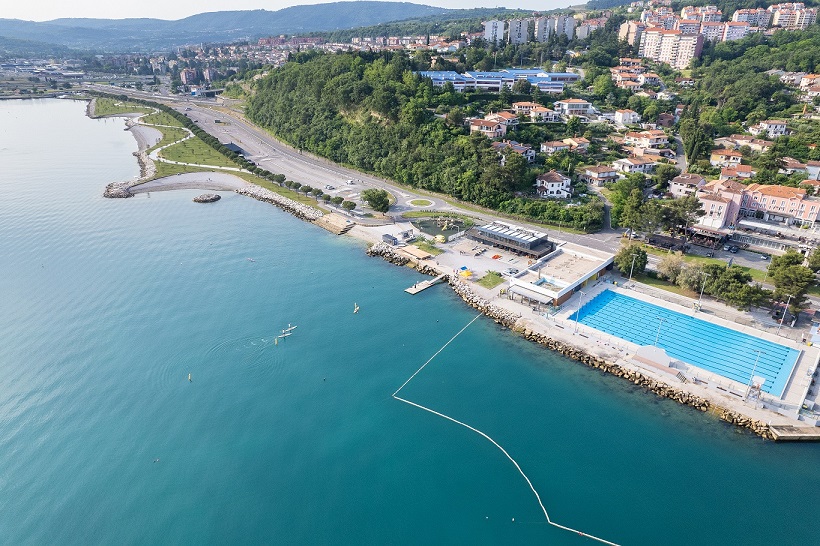 The homebase for all SUP lovers and ADRIA SUP CHALLENGE is situated in the Watersports centre Žusterna (Center vodnih športov Žusterna) right in the hearth of the city's biggest beaches.
Center vodnih športov Žusterna, Istrska cesta 70, 6000 Koper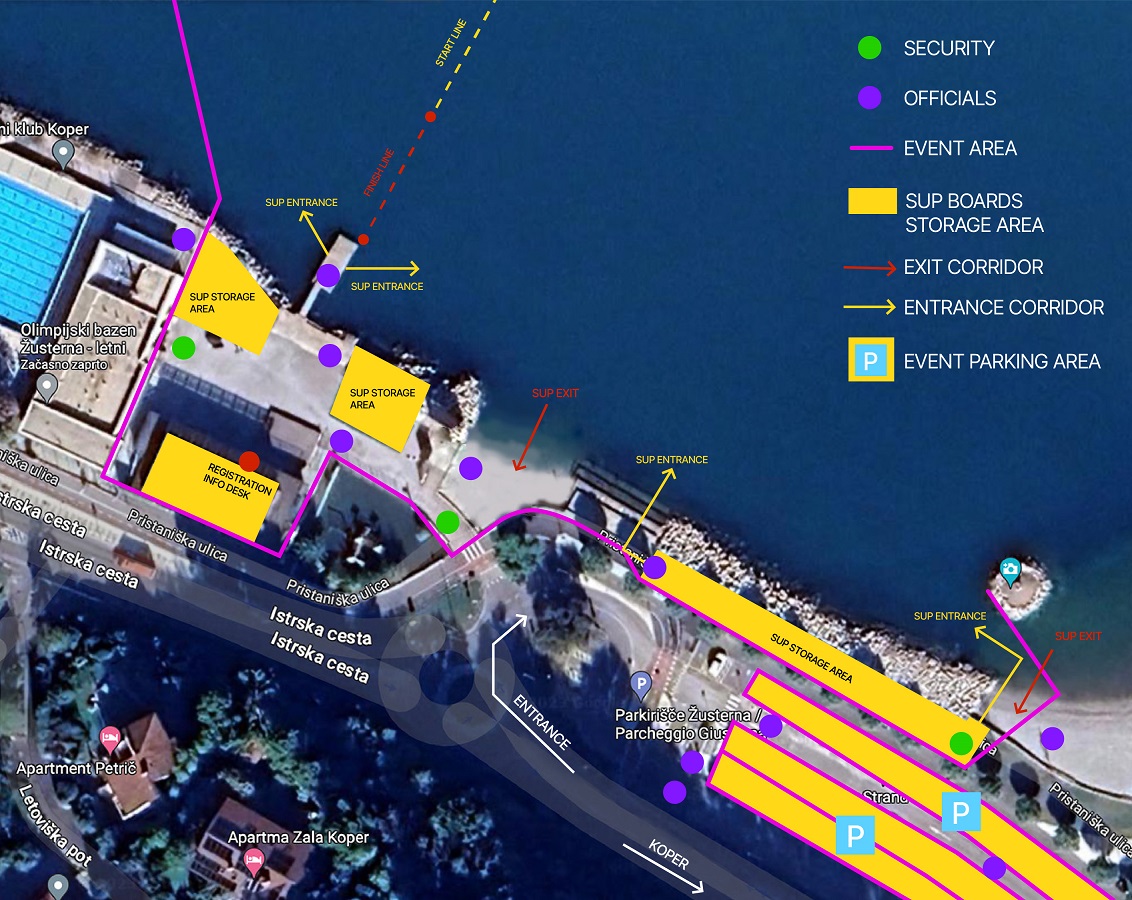 GOOD TO KNOW
For driving on Slovenian highways and expressways, a vignette is mandatory as stipulated by the vignette system. You can also buy a vignette online at service stations.
PARKING
First come first serve!
Right next to the event venue there is a big parking place – Parking Žusterna, Istrska cesta, 6000 Koper. First 100 racers will get the chance to buy a daily ticket and reserve a parking place for 5 EUR.
Arrived a bit late? No problem, we have you covered! There are some nice solutions for you nearby.
The best solution is the Park and Ride parking (P+R) where you can park your car for just 2 EUR per day. Parkirišče / Parcheggio For all racers there will be a shuttle bus that will help you come and go to the parking place, so don't worry about that.
Just on the other side of the beach you can park here – Parkirišče.
Right next to the city's main promenade you can leave your car here – Parkirišče za tržnico / Parcheggio del mercato
ARRIVING with your beloved CAMPER or MOBILE HOME?
If you will be among the first 100 racers you'll have the chance to leave you camper at Parking Žusterna, right next to the venue location, just for 5 EUR / day.
Unfortunately it is not allowed to leave your camper at Parking Žusterna for the night, you can move your mobile home to the mobile home station PZA Koper. The station is equipped with a sanitary installation, showers and toilets, and also enables you to connect to electricity and water. You can also discharge your wastewater at the station. Because of the limited capacities it is advised to reserve a place in advance.
ACCOMODATIONS – WHERE TO STAY?
Planning to spend more than just a day in Koper? Great idea!
Find more useful information here: visitkoper !
Another great idea is to visit the charming city of Izola or Piran, that are right next to Koper.
CAMPING FANS?
There are quite some options for you at the coast. Please find some suggestions hear and below.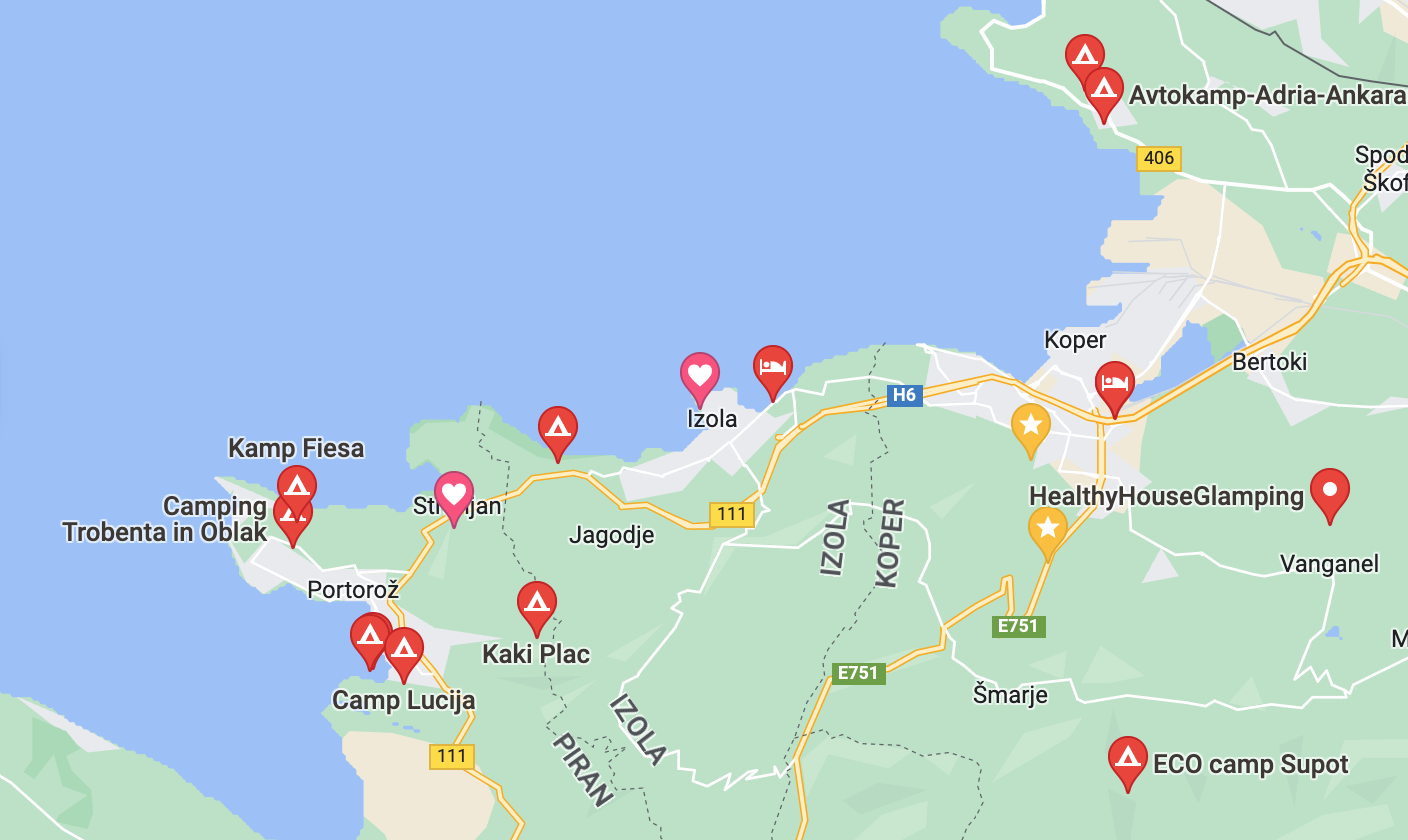 These are the best rated:
HealthyHouseGlamping, Bonini 121, 6000 Koper – Capodistria
Kaki Plac, Liminjan 8, 6320 Portorož – Portorose
ECO camp Supot, Koštabona 71d, 6274 Šmarje
These are the nearest:
Avtokamp Jadranka, Polje 8, 6310 Izola – Isola
Camp Belvedere, Dobrava 1a, 6310 Izola
Kamp Fiesa, Fiesa 57, 6330 Piran – Pirano
Avtokamp-Adria-Ankaran, Jadranska cesta 25, 6280 Ankaran – Ancarano