Description
The kids race is for SUP enthusiasts of the ADRIA SUP CHALLENGE
Race track
The start of the kids race is placed in front of the Watersports centre Žusterna. The course will lead the participants around the whole Bay of Koper with a round. Check the start and finish line on a map. The course can be adjusted at short notice due to wind and weather conditions.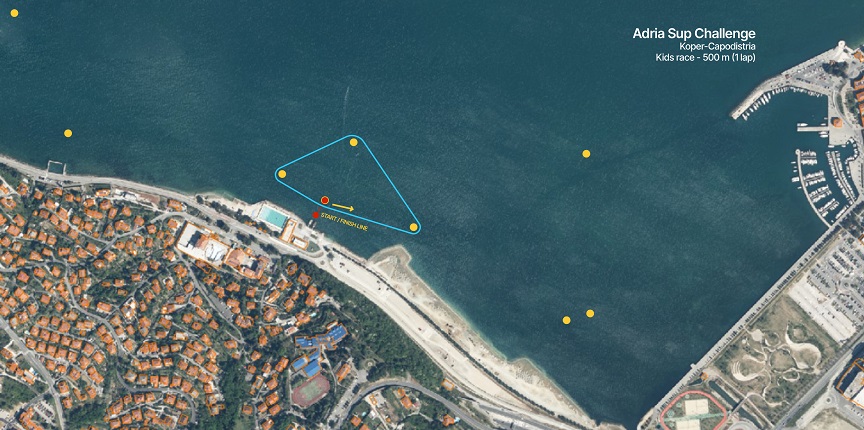 When 2.9.2023
8:00 OPENING OF THE WATER SPORTS CENTER
8:30 – 9:30 REGISTRATION AND RACE NUMBER PICK UP
15:00 RIDERS MEETING FUN & KIDS
16:00 KIDS RACE START 1km lap
19:00 MEDAL CEREMONY
(Skippers' Meeting is mandatory for participation)
Ratings
Girls U12 | Boys U12 (Approx. 1 km (1 lap))
Equipment
All board types up to 14', paddle, safety-leash, personal floating device PFD.
Price for registration
Girls U12 | Boys U12: FREE
Race results