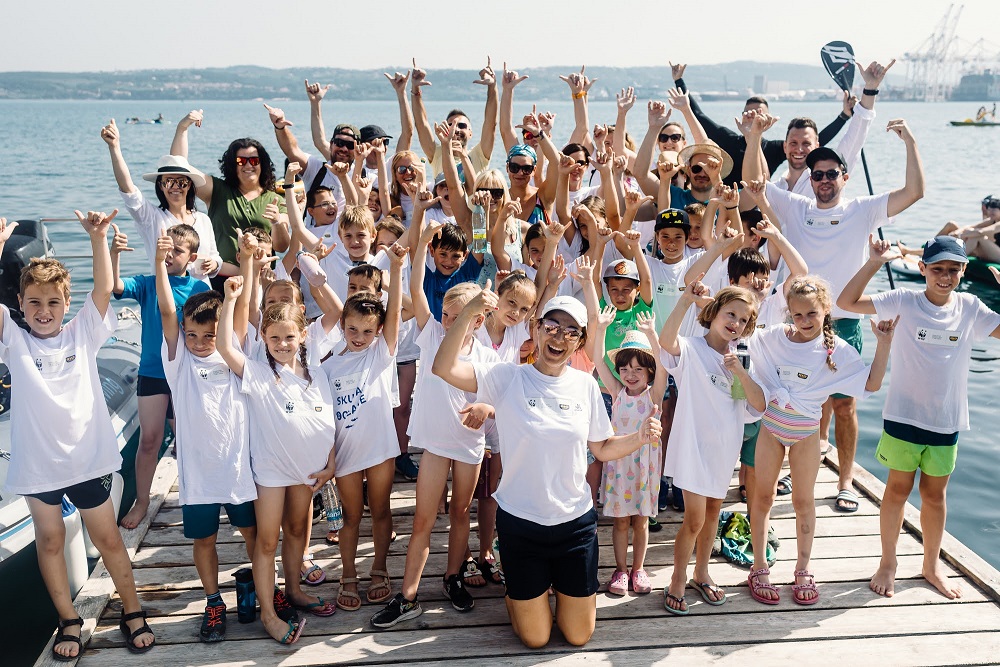 ABOUT US – discover the story behind the SUP CLUB WITH THE STRANGEST NAME
Which is the SUP club with the strangest name? "Naredi Nekaj za Naravo", could be one of those, don't you agree!?! The organiser of the ADRIA SUP CHALLENGE is the SUP club "Naredi Nekaj za Naravo" or also known as "NNN". The direct translation of our name is "Do something for Nature" which derives from the fact that shortly after discovering the love for SUP we discovered that it is super easy to collect trash while paddling and carry it on your board and to the nearest trash bin. Don't you agree?
Shortly after NNN was founded the initiative grew from just three friends and SUP enthusiasts to a club with more than 70 members who cleaned the Slovene waters of more than 250.000 thousand pieces of trash. Every year nearly 1000 people join us on our cleaning expeditions and we take on our SUPs, nearly 500 school kids, to show them how fun it is to take care of our local environment while SUPing in good company.
In the last years we tackled the problem of microplastic pollution, so more interesting endeavours are coming our way. Do you share our vision to take care of our environment while SUPing? Join our NNN army!